Power & Electrical Engineering Exhibition in St. Petersburg is a well-known electrical power industry exhibition in Russia. The exhibition is held once a year. It has successfully held 25 sessions. The exhibition will last 4 days from June 25th to 28th. It is our second time to participate this exhibition.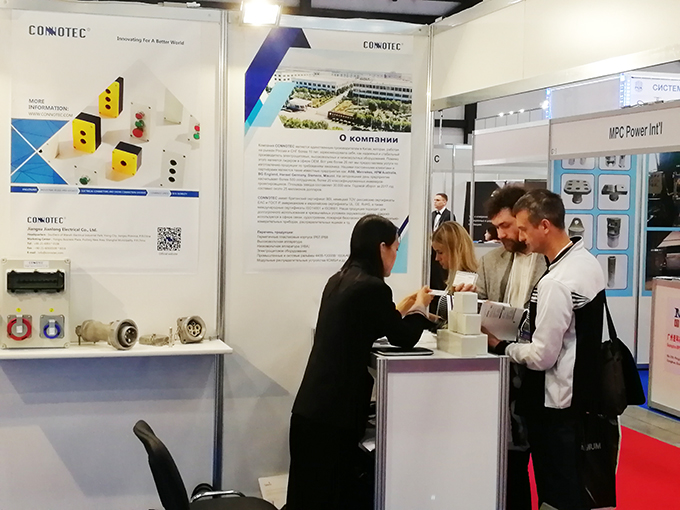 More than 300 exhibitors from Russia, China, Ukraine, Kazakhstan, Estonia, Denmark, Belarus, Austria, Germany, South Korea, Poland, Slovakia, United States, France, Finland, Sweden, Switzerland participated this exhibition.
The total number of visitors was more than 20,000.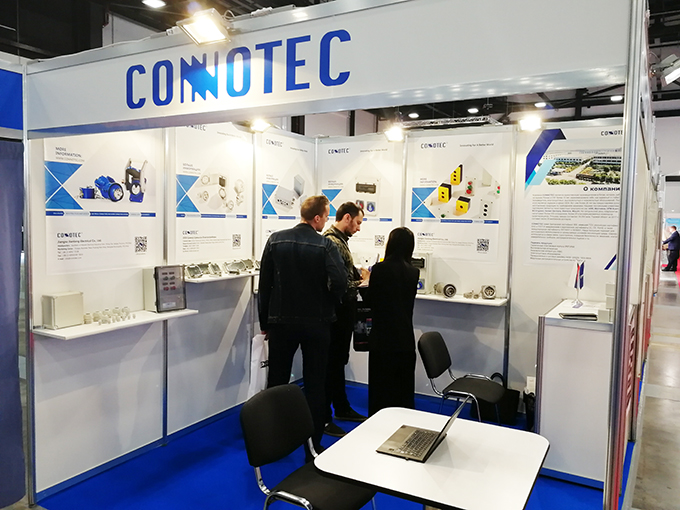 With the recovery of Russian economy in recent years and the rapid development of capital construction, Russian power and energy industry has been highly valued by the Russian government and got a lot of preferential policies. The prospects for China's power equipment manufacturing enterprises in the Russian market are full of opportunity. The huge purchasing quantity and the potential development of Russian power equipment market have created an excellent opportunity for Chinese power-related equipment manufacturers to export to the Russian market.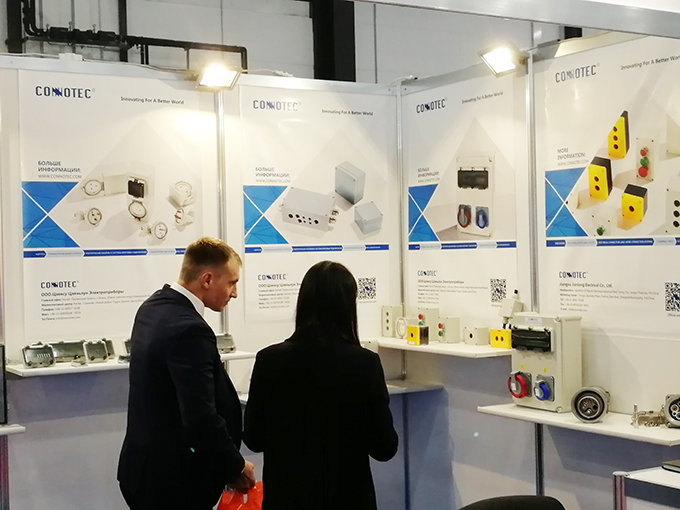 CONNOTEC brought various products in the exhibition, such as plastic enclosures, combined units, industrial plugs and sockets, shore connectors, marine switches and sockets and so on which have deeply attracted the visitors. CONNOTEC booth was crowded with customers during the exhibition and they also gave a high appraisal to CONNOTEC products' quality.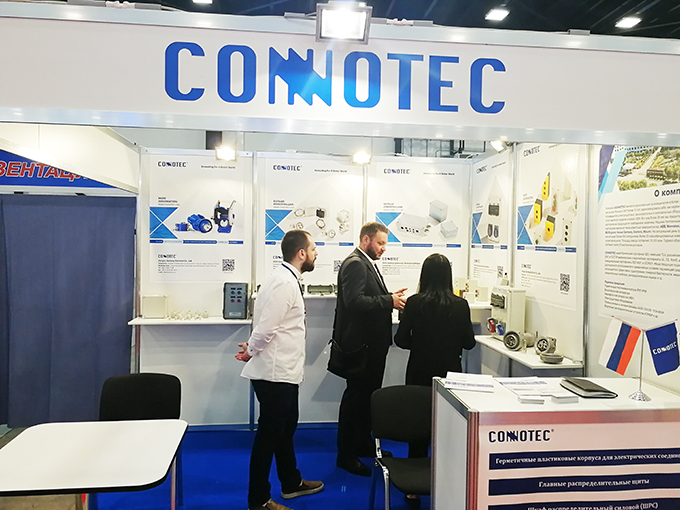 The exhibition not only let customers in the Eastern Europe acknowledged of CONNOTEC band but also gave them a good impression on the good quality of CONNOTEC as well as professional sales team. Meanwhile, CONNOTEC had a direct and in-depth understanding of the needs of the target market in face-to-face communication with customers during these four days which laid a good foundation for CONNOTEC to enter into the Russian and Eastern European markets in the near future.